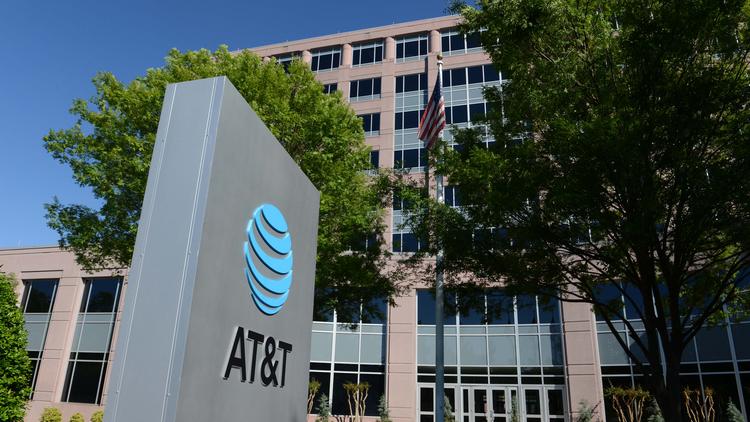 AT&T is picking up speed on its "5G evolution technology," adding 117 markets, including Atlanta, to its 5G network.
AT&T Inc. (NYSE: T) said 141 markets are now equipped with the technology that can deliver theoretical peak speeds of up to 400 megabits per second. (Full list of cities here).
5G networks are expected to be more reliable and offer Internet speeds 10-to-100 times faster than current 4G broadband technology. AT&T said its 5G Evolution network offers wireless speeds two times faster than standard LTE in many major markets, including in Atlanta, Chicago, Memphis, Nashville and San Diego.
The Dallas-based telecommunications giant also launched its LTE-LAA network, where device speeds can theoretically hit 1 gigabit per second, to three new markets -- Boston, Sacramento and McAllen, Texas.
Atlanta Business Chronicle's Urvaksh Karkaria reported in February that the 5G broadband standard will drive innovation in new data-intensive business applications. 5G's reliability and ability to handle large data volumes will be essential to the adoption of technology platforms, such as the autonomous vehicles and Internet of Things (IoT), Karkaria wrote.
AT&T is the only U.S. carrier that's announced plans to deliver this technology to its customers in 2018. Sprint Corp.'s (NYSE: S) said Atlanta would be one of the first six markets to receive "5G-like speeds" this year, while national coverage for T-Mobile US Inc. (Nasdaq: TMUS) is expected by 2020. Last year, Verizon Communications Inc. (NYSE: VZ) said it had picked Atlanta to pilot its next-generation 5G broadband technology.
AT&T is planning a major office consolidation in Atlanta, vacating its iconic 46-story Midtown tower and buildings in Buckhead.